The Strategy Bootcamp 8: Agile Course will help you better understand and apply the Agile methodology. This frameworks is ones that top management consultants use when guiding their clients through the a product management and delivery process.
Now, the Strategy Bootcamp: Agile Course will cover the nature of Agile and how it has evolved to serve different project teams. You can use these insights when implementing organizational change during a client's project.

To begin, you will learn about the Agile Methodology, Agile Adoption, the Scaled Agile Framework, and the Spotify Model.
So, let's dive into it!
After this training, you will know
How is this course set up?
Each module is essential to understand the fundamentals of these strategy frameworks. Additionally, each module will also walk you through examples of how these frameworks can be applied. You will then have the opportunity to test your knowledge in follow-up quizzes.  Finally, you will have access to adaptable templates to use on your future client projects.
Welcome to our Strategy Consulting Bootcamp Part 8, focusing on Agile Strategy.
This course aims to help you better understand and apply the agile methodology and principles that top management consultants use to help streamline the business and product delivery process.
Companies leverage an agile strategy as a vehicle for responding to change, ensuring collaboration, and producing working products which consumers want in a speedy timeframe.
In this Agile Strategy Course, we will cover how the Agile Methodology was formed and what its uses are. These include Agile Adoption, the Scaled Agile Framework, and the Spotify Model.
The course is practical and interactive which means that we will apply real-life examples, for each of the frameworks, so that you can see their application in practice. 
You will have the opportunity to test your gained knowledge via quizzes, and we provide additional materials, like practicable PowerPoint templates, that you can use for your own analysis or projects.
So, you may be wondering… is this course right for ME? Well, the answer is yes if you are:
an Aspiring consultants looking to grow you consultancy method tool kit in order to become a strong strategy consultant

or you are already working as a consultant, and would like to refresh or amplify their portfolio of frameworks and analysis models that you can use in future client projects.

or you are a manager who would like to apply agile to your own organization and projects or you simply would like to develop a better understand of how an agile organization functions

or finally, if you simply interested in product development and would like deepen your knowledge
Now that you know this course is for you, you probably want to know what you will get out of this course? Well:
You will gain an overview of the agile framework that can be used to speed up and improve the product development and delivery process – you will then be able to implement these into client projects.

You will be able to structure your analysis by applying some of the most renowned frameworks used by the top strategy consultants

And you will have full access to download templates which we have created so that you can easily conduct these analyses yourself for client projects
Sounds exciting?
Well then, let's dive in!
Why learn with Consultport Academy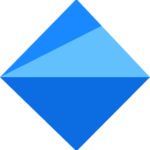 Learn from the best
Learn from Top-Tier Consultants about all the core disciplines of consulting. This will allow you to become an all-round expert in the field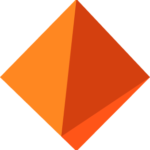 Show your knowledge
Add the Consultport Certification to your profile or CV to show your current or potential employers and clients that you know your stuff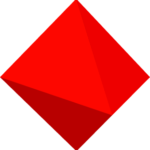 Advance your consulting career
Regardless of the professional state you are at, our courses are designed to develop and learn new consulting skills throughout your career
Download the course framework templates